Wacom is the design industry pioneer in interactive pen displays, pen tablets, and styluses. Designers all over the world use different models of Wacom tablets for their day to day design activities. The different models offered are the Cintiq Companion 2, which is a tablet and computer in one; The Cintiq range of pen displays and the Intuos Pro range of drawing tablets. Each tablet is unique in its aspect; each offering flexible and powerful features to make a designer's work faster, easier and precise. Users can choose the type of tablet they need from a wide range of models and sizes.
Wacom Pen Computers

Cintiq Companion 2
The Cintiq Companion 2 is a powerful professional creative tablet that allows you to work on your creative work anytime, anywhere. The feature of drawing directly on the screen gives you great control over details in your artwork. Either plug it into your PC or Mac to work on or work on the tablet itself. The tablet has complete capabilities of running all your creative software. The flexibility, power, the experience of using the pen on screen and the many more features of this tablet make it a boon for every designer.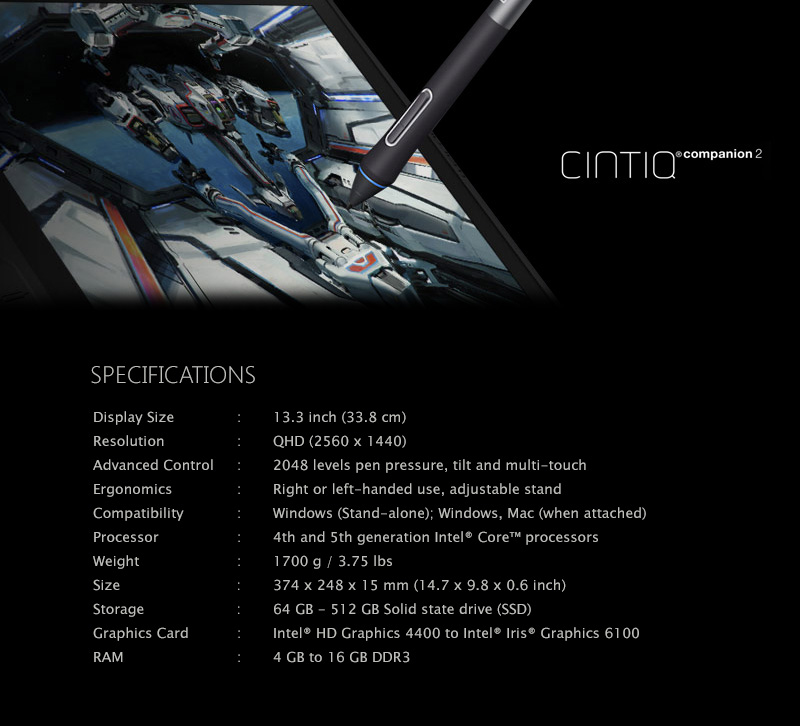 ---
Wacom Pen Displays (Cintiq)
The Wacom Pen Displays comes in 3 models, each with 2 variants, touch, and non-touch version. The sizes available are 27", 22" and a 13". Users can select the required model based on their requirements. The best thing about these pen displays is the experience of working directly on the screen with the pressure sensitive pen. Ample screen size, advanced display performance, and multi-touch support, all in one display make these devices an absolute delight and pleasure to work with.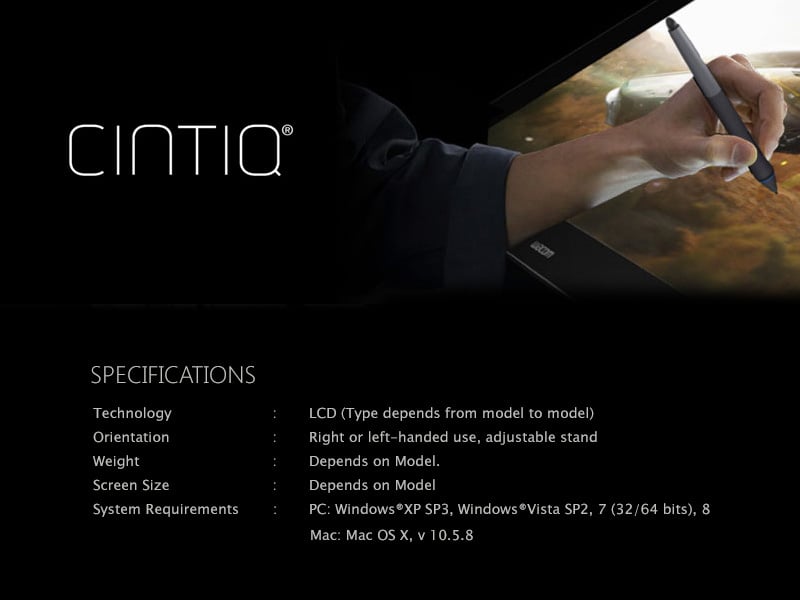 ---
Wacom Intuos Pro
Wacom has quite a big range of tablets, each one suitable for a creative interest. The Intuos Pro is one of its many popular ones. It comes in 4 different sizes; SE (Special Edition), Large, Medium and Small. The Intuos line up of tablets is a great one to use for a beginner, especially for drawing, sketching and photo activities. With a pressure sensitive touch and powerful pen performance, this is an ideal tablet for every designer getting into the field of art and design.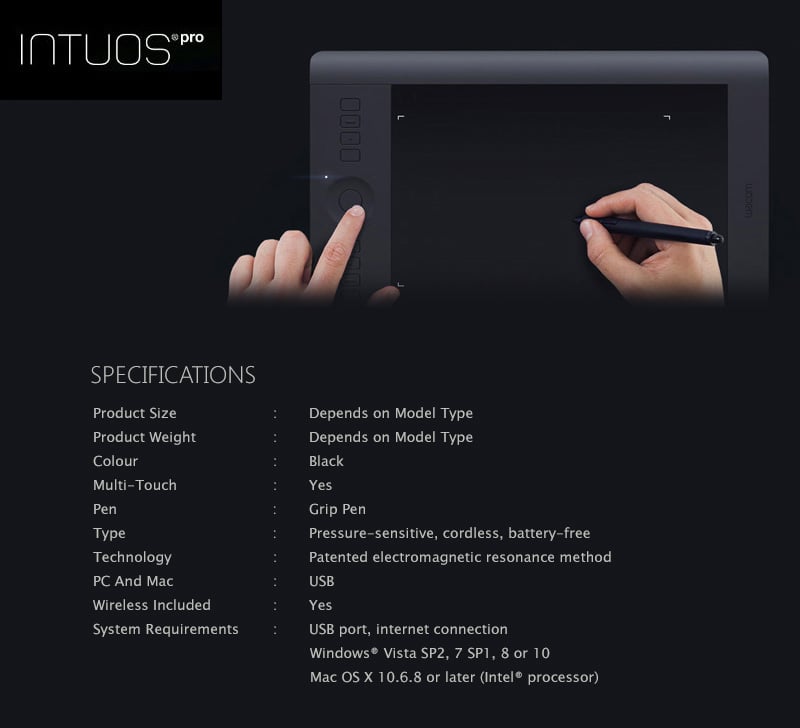 ---
Wacom Coupons & Discount Codes
Wacom provides seasonal discounts and offers on their product range. You can grab great discounts and also Free Shipping Offers using the latest and verified promo codes.